Hi I am Rene. I can be a lot of things but most of all I like to be an inventor of things. Doesn't have to be my idea, could be yours too. I don't mind, an idea is just a seed anyway. But say this idea sprouts into a fantastic project, that's the part I really like.

Lately I am mostly involved in scientific research. Designing prototypes and measuring setups for the physics department at Delft Technical University. But I also continued projects in the creative field. Like PaintR, a huge 80's plotter on wheels with brushes. And a new musical instrument based on Rijke's Tube. And brewing on my own secret stuff.. working on the ultimate build.. the ideal product... the one thing that will go through the roof..

So if you want to disclose me that perfect idea.. or in need of some radical engineering.. contact me.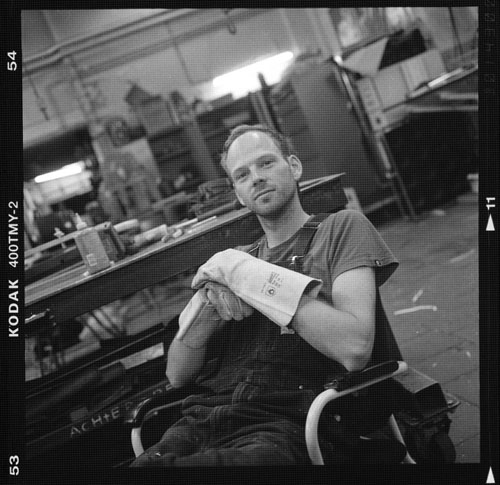 LINE OF WORK:

3D design & (CNC) fabrication of machinery, instruments, constructions, installations, custom objects, lighting and other (fine)mechanics. Classic creative gut-feeling design, thoroughly engineered where necessary.

CONTACT:

Rene Bakker
P.O. Box 10316
2501 HH
Den Haag
Netherlands

mail (at) renebakker (dot) com